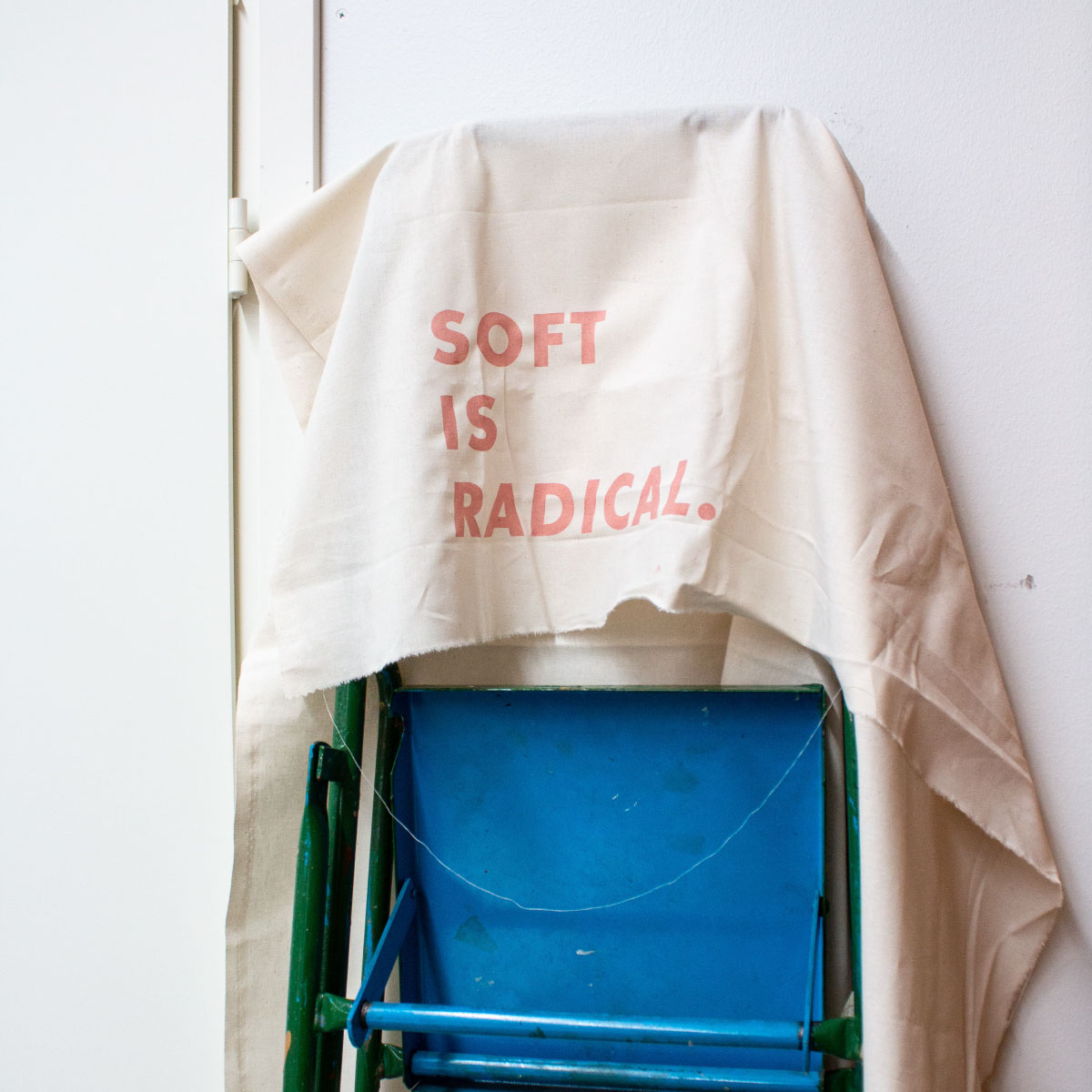 Pilot for a shared textile laboratory
In August 2021, our team built a temporary, small-scale textile laboratory in Kalasatama Art Studio Building, Helsinki. This project was a first-stage pilot that provided us valuable data and experiential knowledge of establishing a similar and a permanent space in the future.
The one-month pilot (31.7 – 28.8.2021) had a theme SOFT IS RADICAL which featured programme of courses and workshops related to soft electronics, natural dyes and sensorial design. Our exhibition opening day presented an online stream with a key-note speaker and a panel discussion. Through our open call, we selected four artists to a short-term residency.  
Our guests and contributors included Judith Eszter Kárpáti and Esteban de la Torre (EJTECH), Varvara Guljajeva (Varvara & Mar Studio), Julia Valle, Ida Urmas (Seams Helsinki), Eevi Rutanen, Matilda Palmu, Havina Jäntti, Jérémy Gaudibert, Kiko Chen, Sofia Guridi, You-Chia Chen, Välitila, and Seripaja. Our open call jury guests were Kustaa Saksi, Noora Yau and Eevi Rutanen.
The pilot was funded by CreaDemo grant from The Promotion Centre for Audiovisual Culture – AVEK.
Partners included Asko, Orneule, Zegna Baruffa Lane Borgosesia, Alpes Filati, Knokkon, Shieldex®, Kyrö Distillery, and Kolme Kaveria.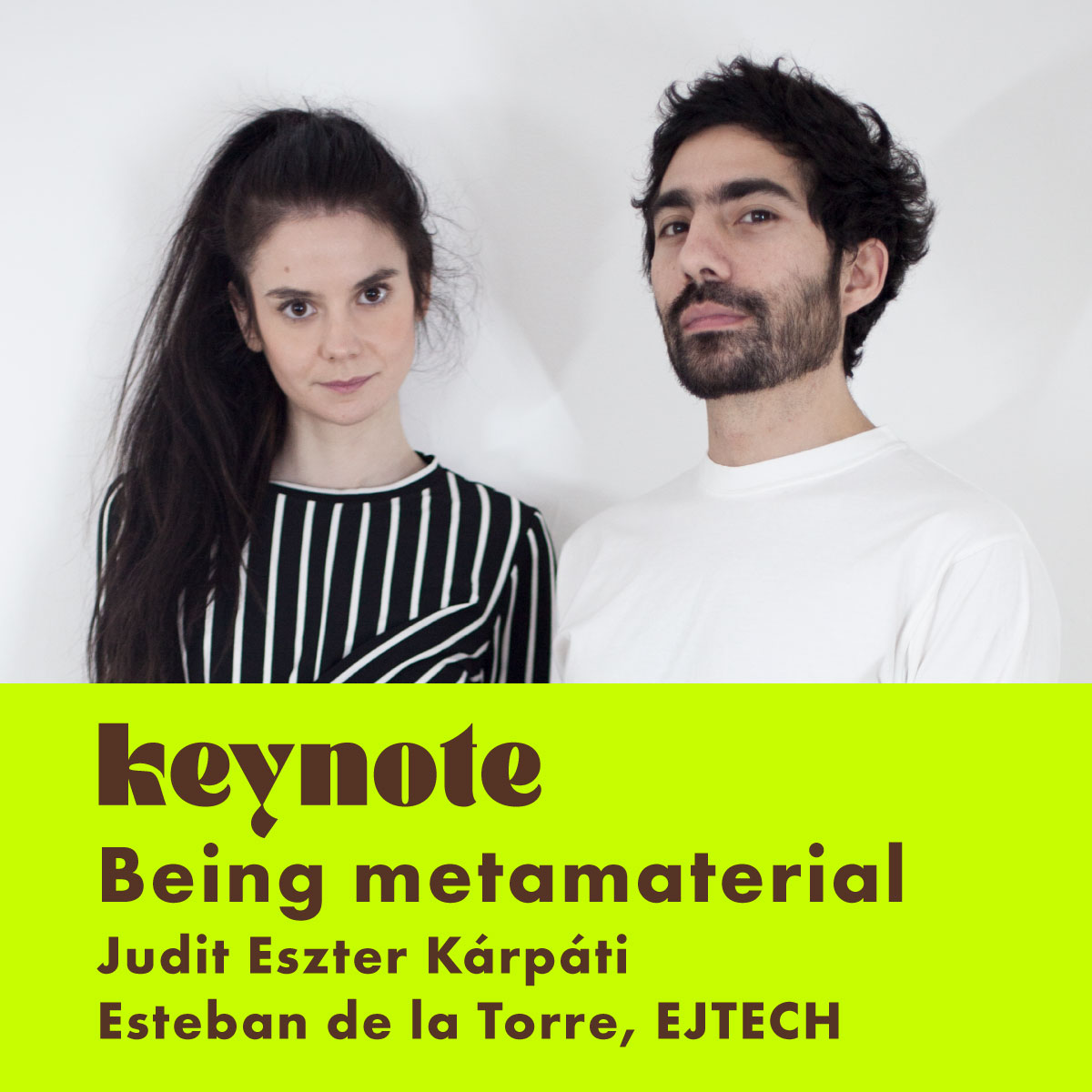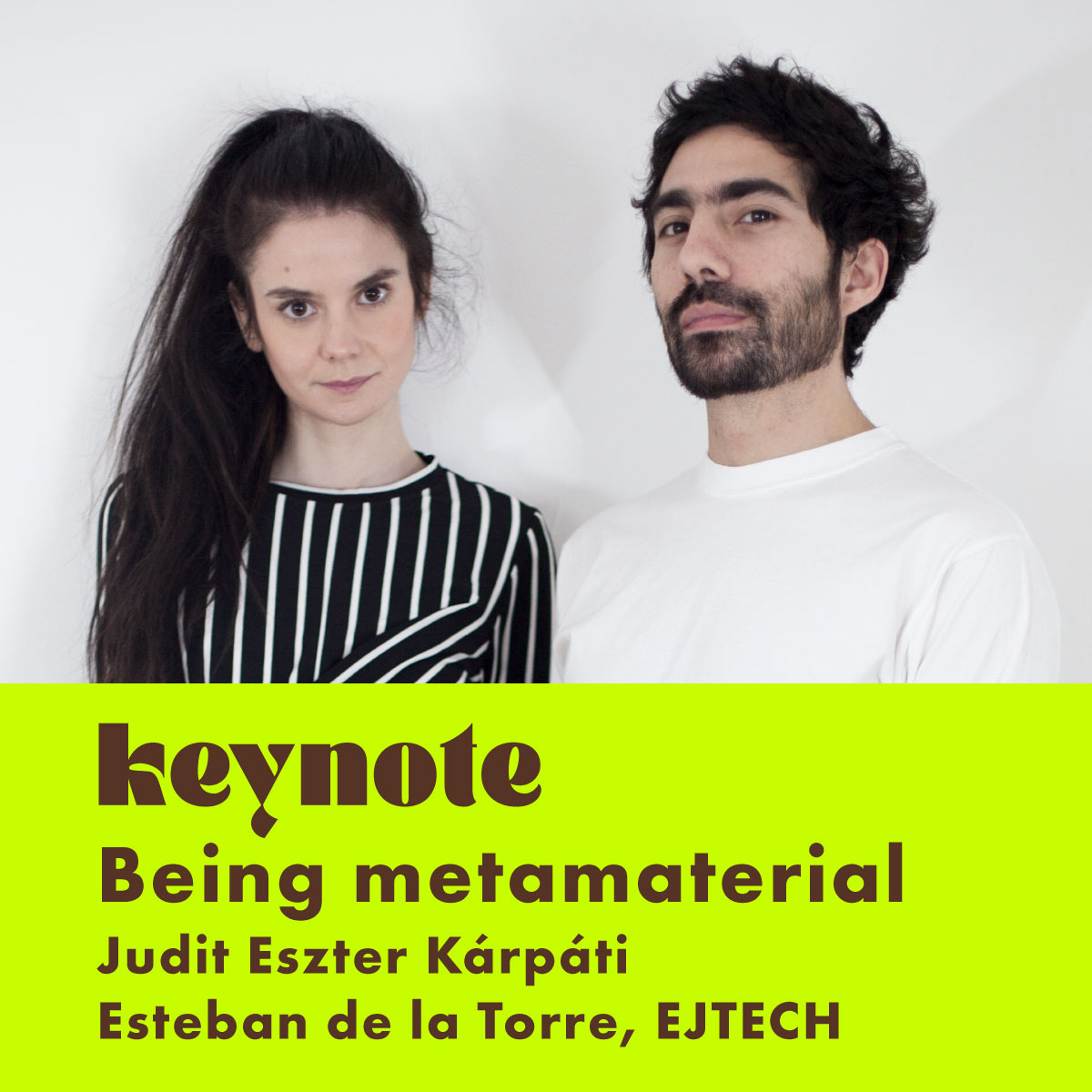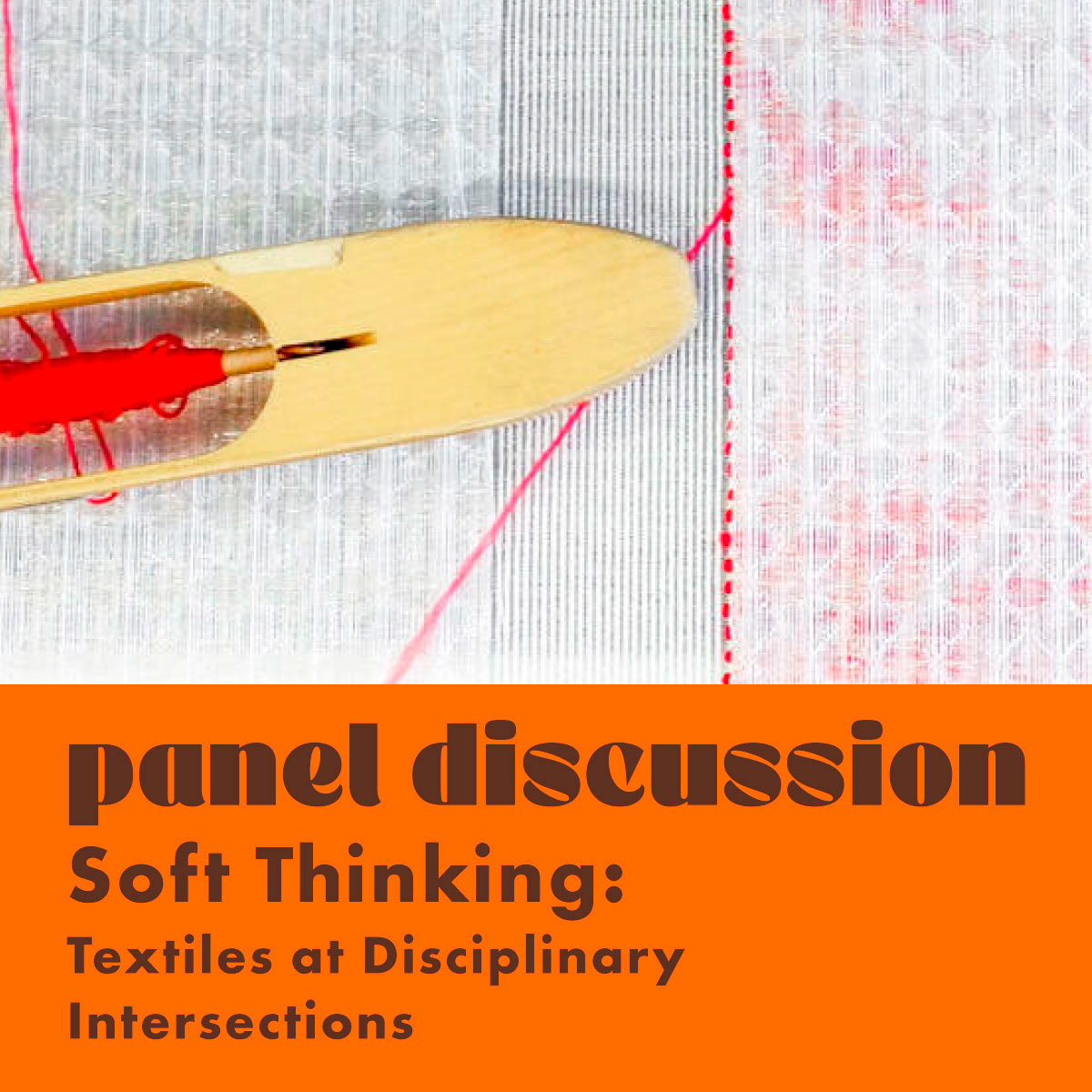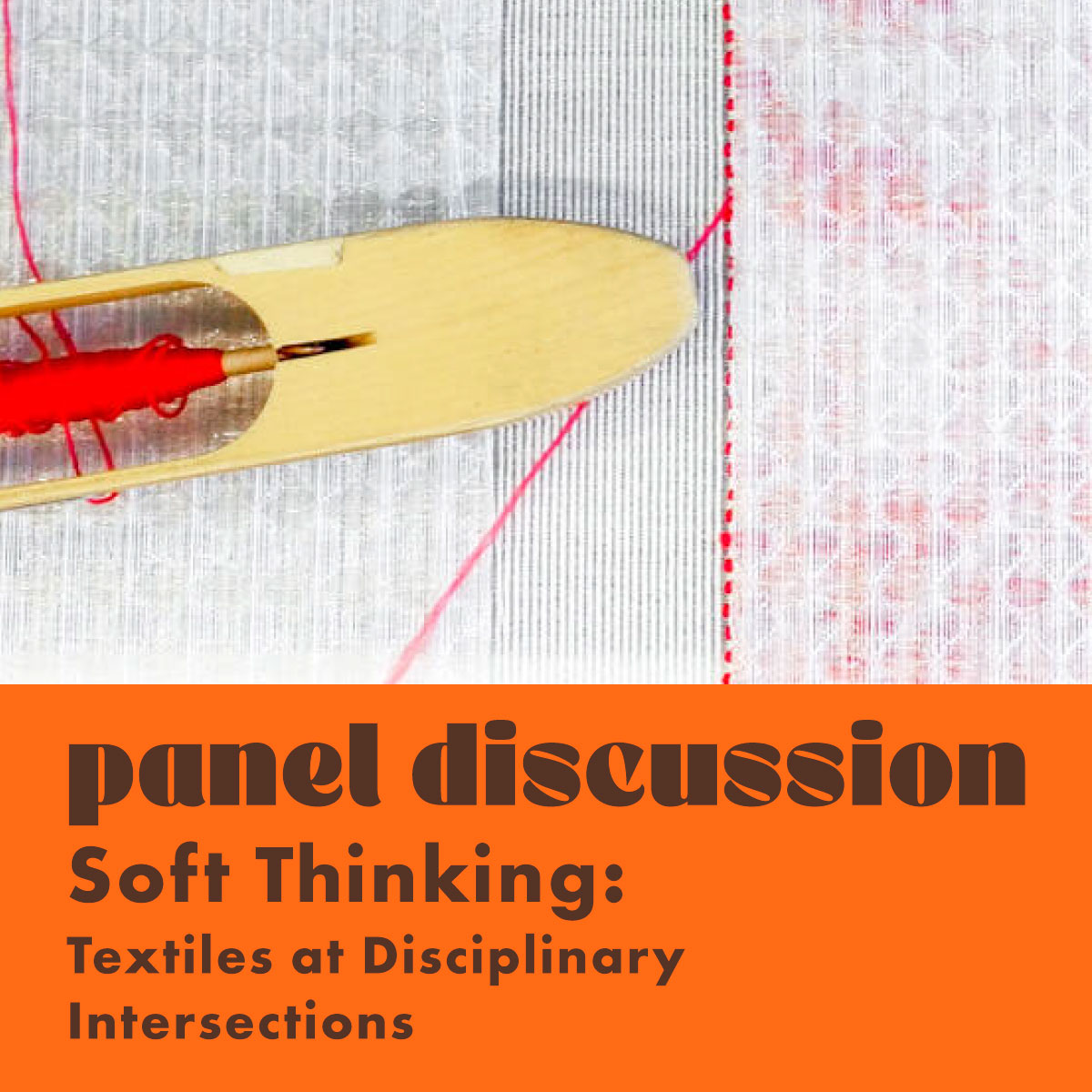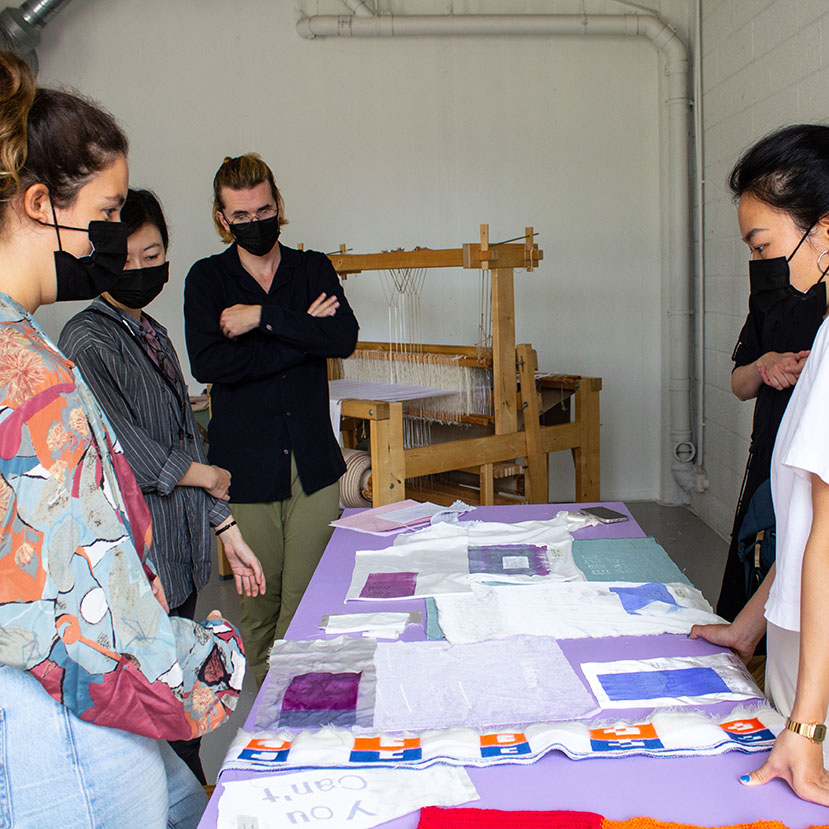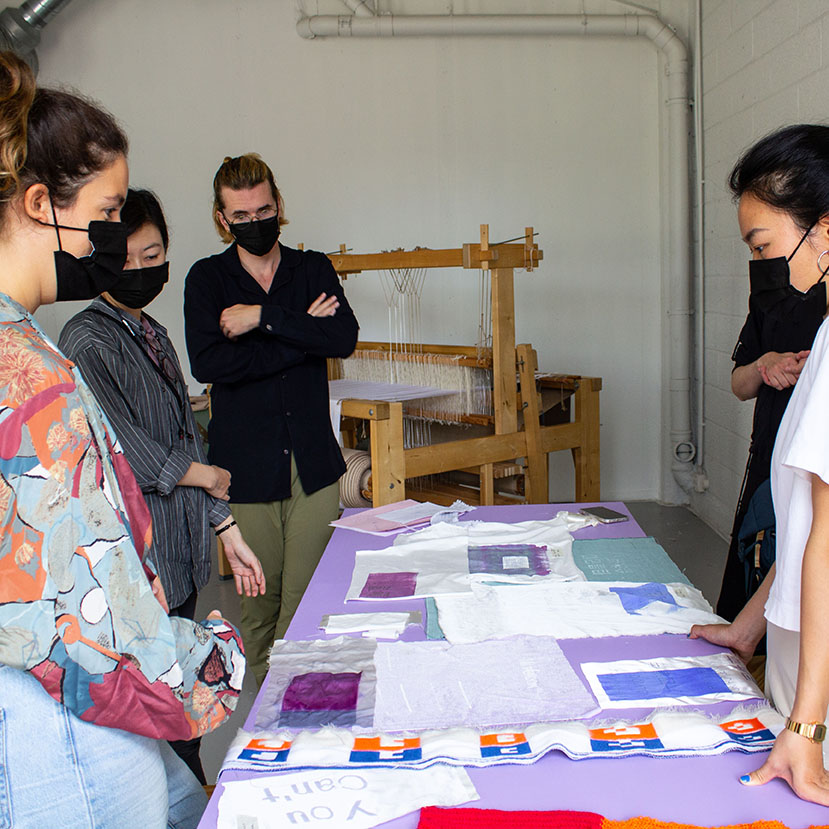 You-Chia Chen: Dancing citizens
'Soft is an ability to embrace, absorb, and reflect the surrounding through its' transformational body.'  
 The Dancing citizens is a project that integrates the geometrical study with printing and kirigami techniques to explore the transformational movement of soft materials from one form to another.  
To challenge the freeform movements of soft materials and the possibility of textile forming two opposite features come together on one surface— the soft skin and the stiff printed rib structure. The soft and hard characters support or against each other on one surface by layering, cutting, and shaping. As the result of the interplay of two opposite characters, the two-dimensional surfaces are reformed into interesting three-dimensional forms. 
Contact: 
@chia_plusplus 
Sofia Guridi & Kiko Chen: Yarns.txt
Fabrics and clothing are often associated with beauty, comfort, protection, and playfulness. But as a soft medium for personal and collective expression, textiles are also a powerful communication tool. YARNS.TXT explores the role of textiles in the context of rebellion, as a support to bypass physical and digital censorship under-gone by governments all around the world. 
Inspired by the work of Arpilleras, an embroidery technique used to hide messages during the Chilean dictatorship, and a mass internet anti-censorship movement across Chinese social media at the beginning of COVID, the presented pieces show different ways to encode and decode information hidden in textiles. 
Pleated structures, fading dyes, traditional weaving, AR and electronics are combined to create an interactive experience where the visitors are welcome to discover the messages through touch, view, and sound. 
Contact: 
@kiko.codeart 
@sofia.guridi  
Jérémy Gaudibert:
Jälsi ja käsi
I saved strips of mänty bark from a log house construction site and initiated serendipitous research in March 2020 when the pandemic started.
Material in hands, body in an outdoor space, house by the lake, slowly unfreezing.
As a designer, I figured I could make something out of it and after experimenting remotely with what could be done, I dived into the World Wide Web searching for ideas. I found the Otomi people in Mexico making paper-like cloth from beaten stripes of bark, the Bagandas in Uganda beating Mutuba tree bark into large panels sewn together, the colourful Hawaiian kapa, the lacebark invented by African slaves in Jamaica.
I found crafts and materials emerging in relation to their environment, quickly, with both practical and spiritual functions, support of expression and source of power.
A year later, with these newly found kinships and thanks to the Softislab residency, I decided to develop a hybrid craft, mixing the Finnish Pinus sylvestris inner bark – jälsi in Finnish- with weaving and knitting technologies.
This encounter explores particularly the translucent and shapingquality of the bark material.
*Cambium & Hand
Contact information:
Jérémy Gaudibert
@jrmygdbrt
Wish to get involved, be part of our community or host a workshop with us? Drop Us A Line