programme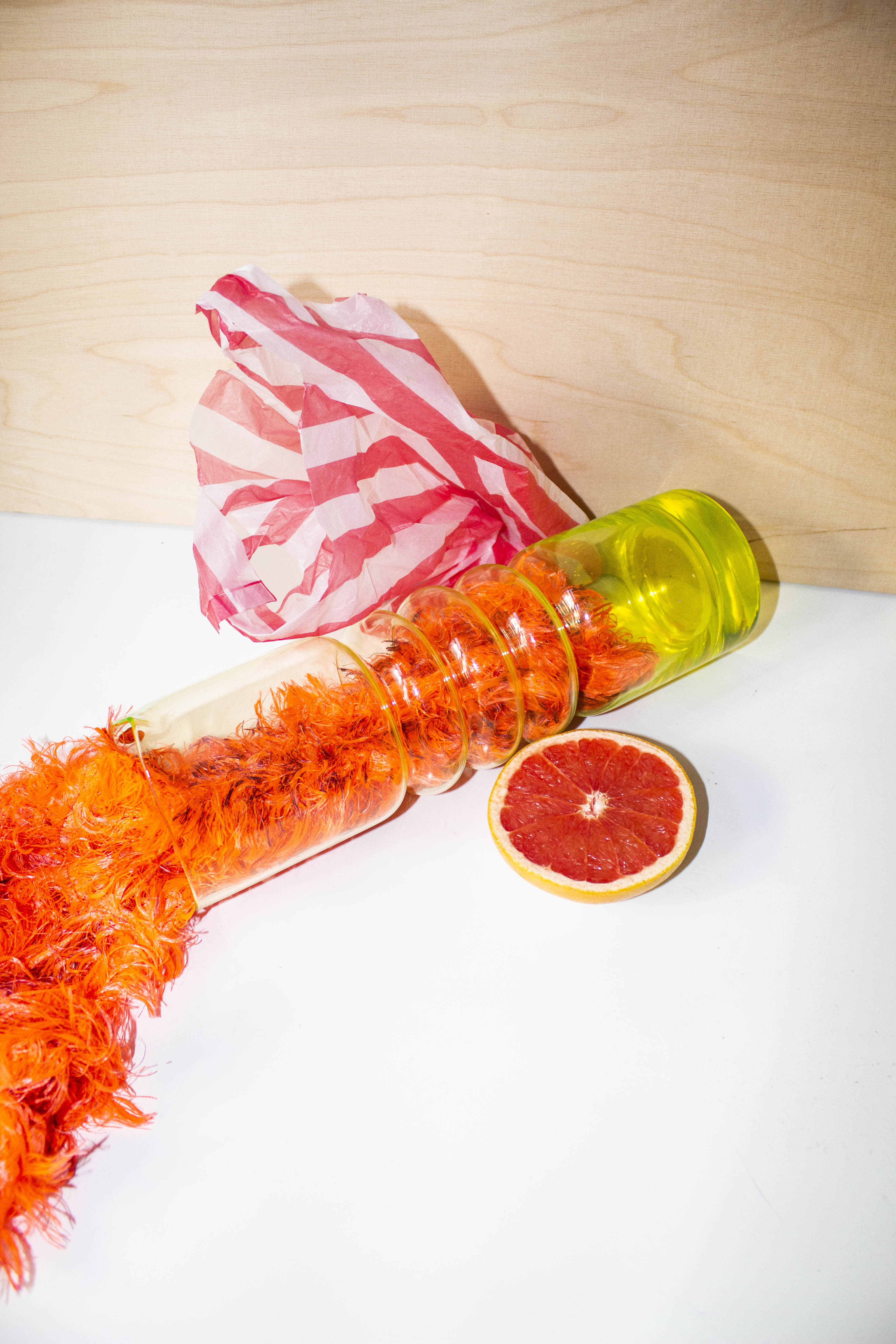 21th - 28th of August
MON-FRI 12:00 - 20:00
SAT 12:00 - 17:00
SUN 12:00 - 16:00
Exhibition:SOFT IS RADICAL.
The exhibition presents the processes and results of the residency artists, courses and workshops. During the exhibition, softislab will open its doors to everyone interested in textiles and welcomes visitors to explore different textile-making techniques with the machinery.

ADDRESS: Kalasatama Art Studio Building, Vanha Talvitie 9, 00580 Helsinki

FRI 20th of August
13:00 (livestream)
Keynote: Being Metamaterial
EJTECH: Judit Eszter Kárpáti & Esteban de la Torre

Formed by Judit Eszter Kárpáti and Esteban de la Torre, EJTECH [ˈeɪtɛk'] is an interdisciplinary artist duo working with hyperphysical interfaces, programmable matter, and augmented textiles as media to investigate sensorial and conceptual relationships between subject and object, aiming to rediscover networks of emerging structures and immanent causality within realist metamaterialism.

Their work has been presented in galleries, festivals and exhibitions all over the world.

EJTECH has created commissioned art pieces for cultural institutions and commercial brands such as DIOR, Blade Runner 2049, Material ConneXion. They regularly hold workshops and lectures on new media art and creative technology internationally.

https://ejtech.studio
LANGUAGE: ENGLISH
FRI 20th of August
14:30(livestream)
Panel discussion:Soft Thinking: Textiles at Disciplinary Intersections
MODERATED BY JULIA VALLE (DA in Design) PANELISTS:
Dr Varvara Guljajeva (Varvara & Mar studio) Ida Urmas (Seams Helsinki)
Kiko Chen & Sofia Guridi (Softislab residecy artist duo)

From the most basic woven structure, warp and weft collaborate for creating textiles. Maybe this vocation has lent textiles a natural ability to play an active role in collaborations. From fashion to technology, establishing relationships with other fields has always been intricate to textiles and provided the world with a series of innovative processes, materials, and products. But how does the field continue its path today? How do textiles and its thinking create better futures? From the perspective of relationships, in this discussion, we explore the topic through the voices of professionals that weave beyond textiles, creating new spaces for thinking with soft materials.

LANGUAGE: ENGLISH
SAT 31th July
SUN 1st of August 10:00 -17:00
Soft Synesthetic Synthesis
HOSTED BY EEVI RUTANEN

How are our senses connected to one another? How could we translate touch into sound?

The aim of this two-day workshop is to explore the sonification of touch by creating haptic textile instruments. Over the weekend, participants will learn how to design and construct simple electronic textile circuits using various conductive soft materials and the Arduino programming environment.

Applying their individual practices and skills, participants are encouraged to explore the possibilities of e-textiles in an experimental, engaging and collective setting. By the end of the workshop, we will have created a collaborative soft synthesiser, which entangles the senses and renders the immaterial tangible.

COURSE FEE: 30€
LANGUAGE: ENGLISH & FINNISH
TUE 3rd, 10th & 17th of August
16:30 - 20:00

See with hands – taste with nose – eat with eyes
HOSTED BY MERVI ANTILA, MIRA JÄRVINEN & MATILDA PALMU

Let your senses lead you to the magical world of textile making.

During this 3-day course, we ask you to have an open mind and trust your senses to guide you to work. What will happen if you let the sense of sight, touch or smell take over and lead?

As a working method, participants will use frame weaving to form a unique and personal artwork with different sensorial modalities.
The results of the workshop will be part of the Softislab exhibition, after which the participants can collect them.
COURSE FEE: 30€
LANGUAGE: FINNISH (ENGLISH)
SAT 14th of August
10:00 - 14:00 & 15:00 - 19:00

Colour Kitchen
HOSTED BY HAVINA JÄNTTI & MIRA JÄRVINEN

In the Colour kitchen familiar foodstuffs and by-products are transformed into delicious colours!

The workshop introduces the basics of natural textile dyeing by using ingredients familiar from the pantry.

Participants will dye a textile item using shibori-technique. The results of the workshop will be part of the Softislab exhibition, after which the participants can collect them.

NO PREVIOUS EXPERIENCE NEEDED!
COURSE FEE: 30€
LANGUAGE: FINNISH (ENGLISH)